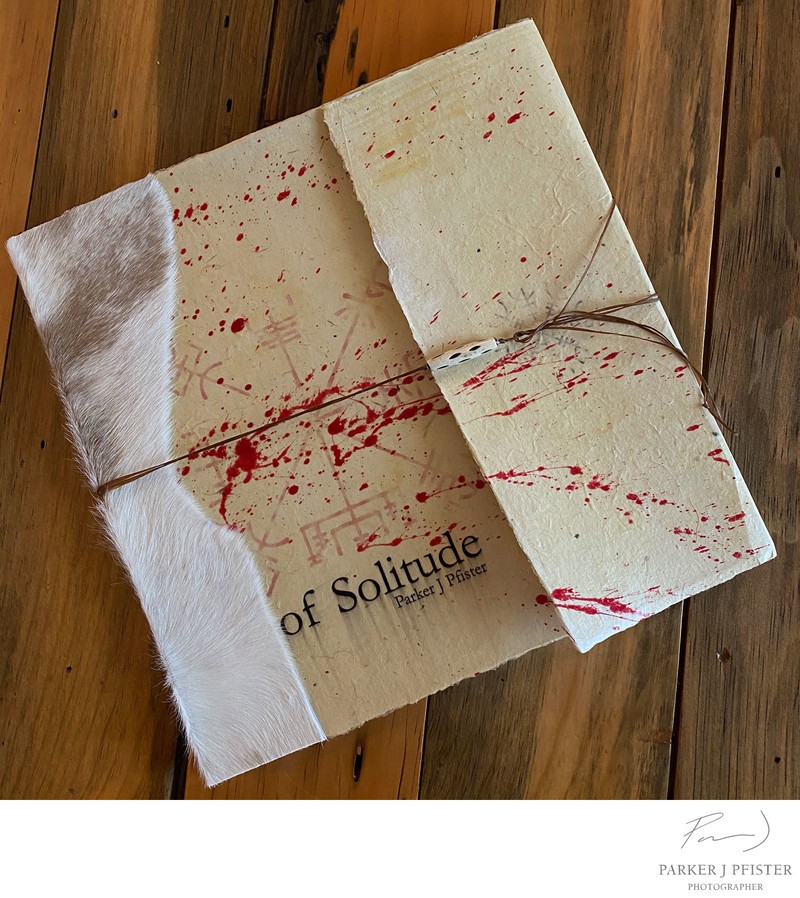 of Solitude. published 2021
Following the path of solitude I have experienced freedom and strength, but also encountering depression and loneliness along the way. I have tamed a beast called anxiety and climbed from a pit of guilt.
This book is a conversation between the duality of solitude that can be both salvation and scourge, deliverance and death, and healing and harmful. It wields a mighty double edged sword.
Photography is my first language. These pictures translate as my journey; the poems as my journal.
Why I made this book
I made this book for me and for you. It is a deliverance from Solitude. A coming out of the darkness and in from the storm. I am done playing hide and seek. I don't have to be alone anymore. And neither do you.
The pages in this book are healing me. I believe they can heal you too. You that battle depression or loneliness. You who fear that first step and settle with staying put. You who are in hiding. If you haven't experienced any of these things you are fortunate and you will find plenty of good stuff in here for you too!
We don't have to be alone.
Book Specifics
306mm x 306mm / 12x12 hardcover book

Approximately 144 stitch bound pages

Designed and edited by the artist

All text written in English

Photographs & text printed 4 color press on high quality heavy 100 weight paper

Limited edition: 12x12 signed LIMITED edition book with custom printed slip sheath. Limited run of 100

Special edition: 12x12 signed SPECIAL EDITION book encased in handmade paper from Nepal, personally embellished by Parker. Plus a signed 10x10 artist edition print. This is a limited run of ONLY 25! (10 left)

Artist edition: 12x12 signed ARTIST EDITION book with UPGRADED and adorned custom hand made cover with longhorn hide and hand carved buffalo bone. Plus a signed 12x12 artist edition print. This is a limited run of ONLY 5!! (3 left)